GatherNames.com is still in internal testing, it is temporarily not open for new account creation. New users can only create the account via invitation code.(How do I get an invitation code?)
After getting the invitation code, please create your account as the following steps:
I. First, click on "Sign up" on the top right of the homepage.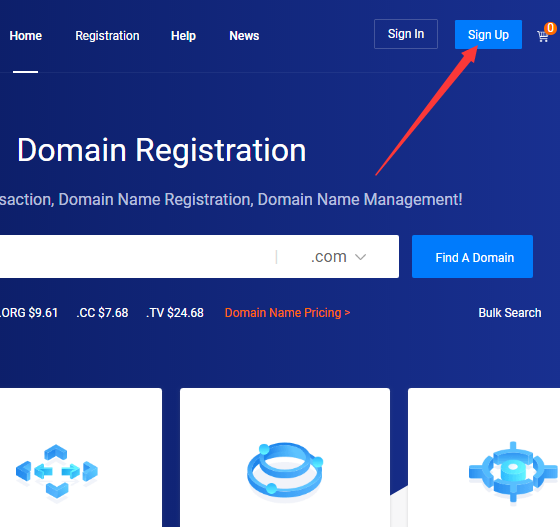 II. Second, enter your email, password as well as the invitation code and make sure you well know about the Terms and Service, and then click on "Sign up".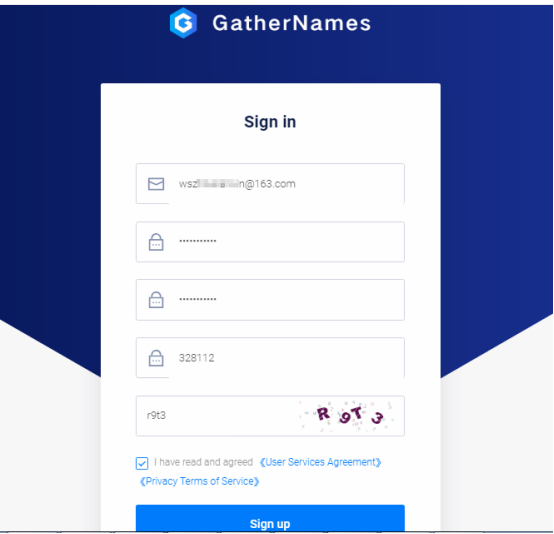 III. Congratulations, your account has been created! Please try to log in your account.