Welcome to register a domain in GatherNames, pls do it as following steps:
Firstly click on "registration" button on the homepage, then you are able to register a new domain.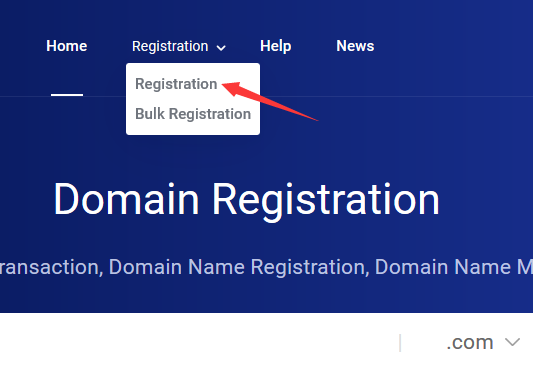 I. Enter the domain and click on "Find A Domain"

II. If the status is "available", that means these names are available to register for you. You may add it to your "cart", at the same time we warmly recommend you some names maybe you are interested in in the bottom.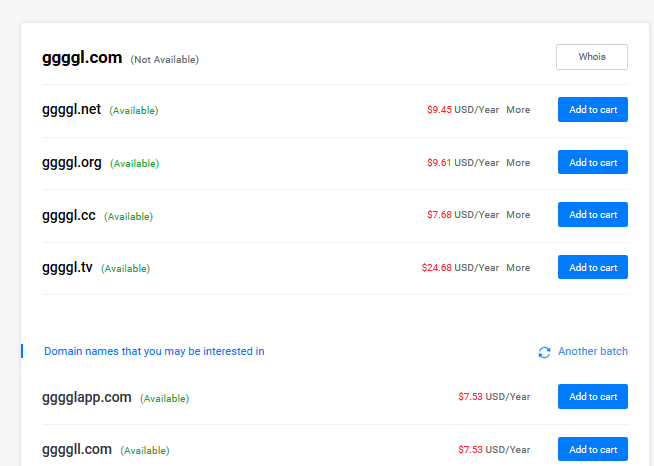 III. Click on " Continue", review your oder.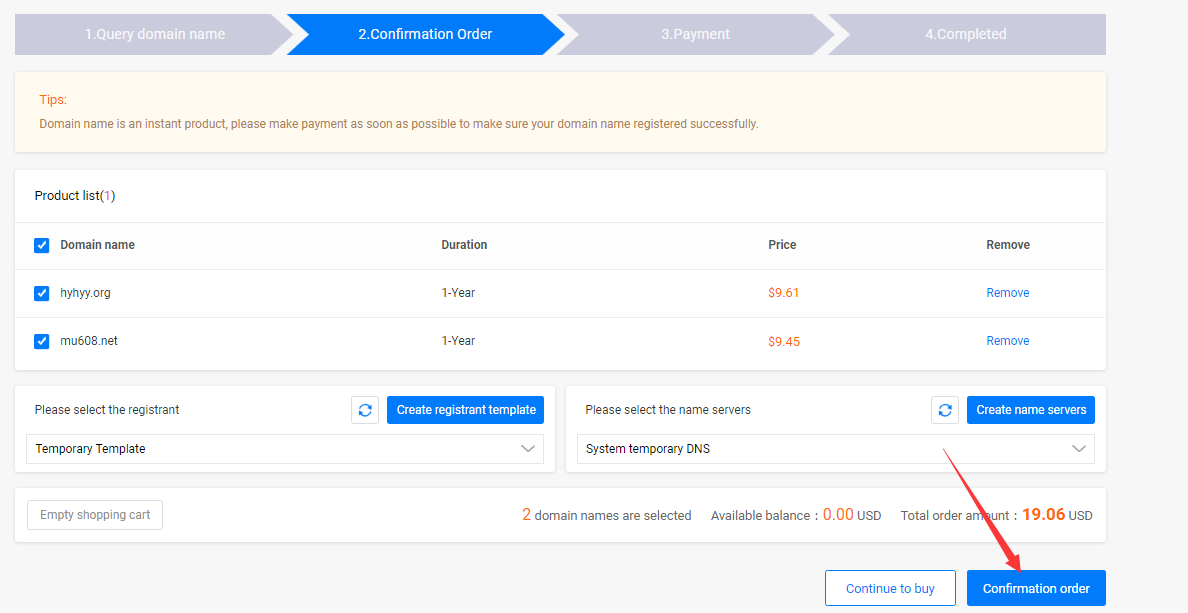 IV. If all information is correct, click on " Confirmation order" to your final payment. There are two methods for you: ALIPAY or Account Balance.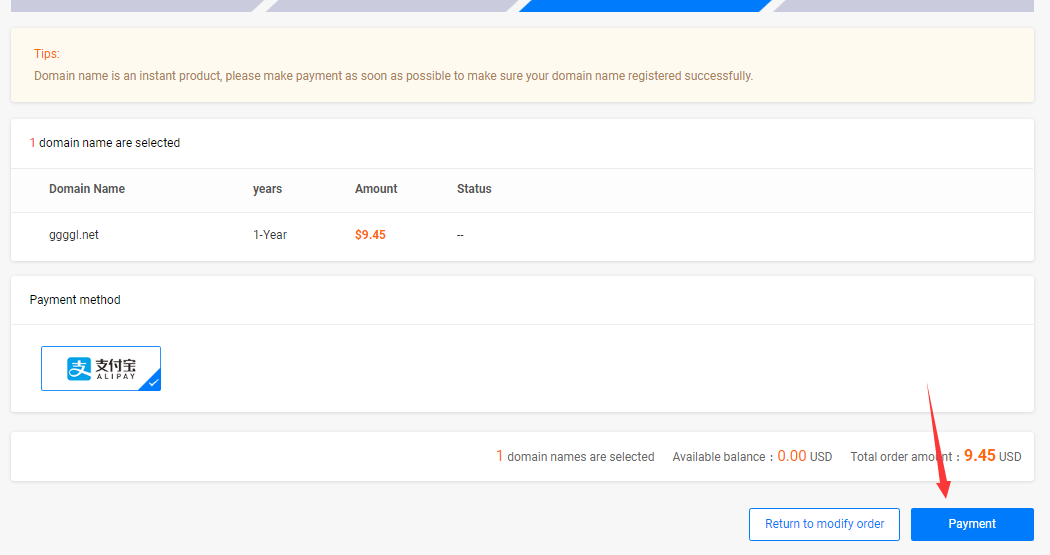 If you have any question, pls feel free contact us.