Welcome to register domains in GatherNames, please do it as following steps:
I. Click on "Bulk registration" button on the homepage, then you are able to register new domains.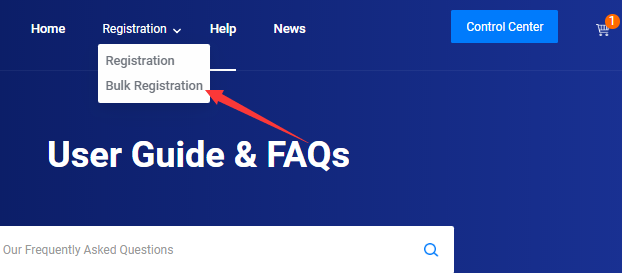 II. Enter the domains and keep one per line, then click on " Search", there are 3 status for your domains results: Available, Not Available and Failed to search.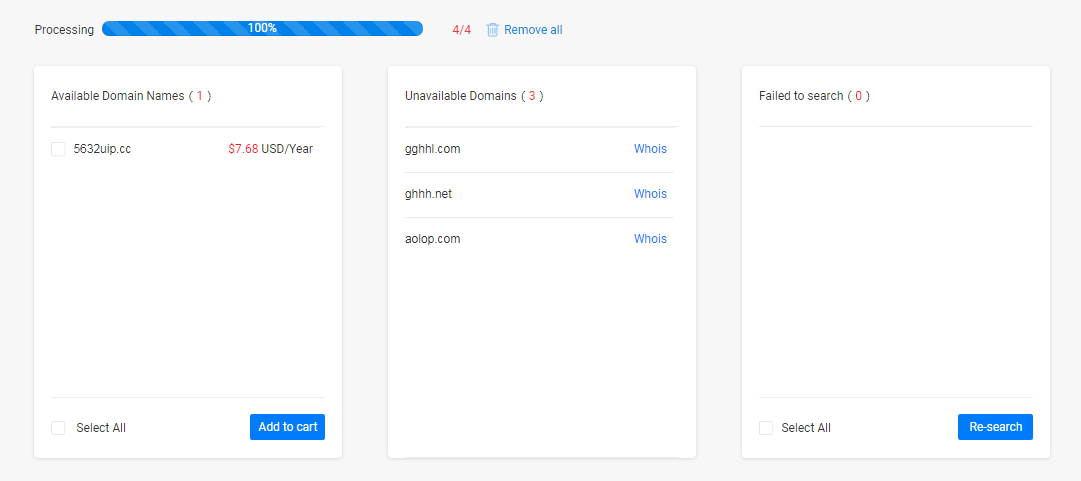 III. The "Available" domains are able to be registered, select and add them to your cart.
IV. Select the registrant and name servers for your domain, and then confirm your order.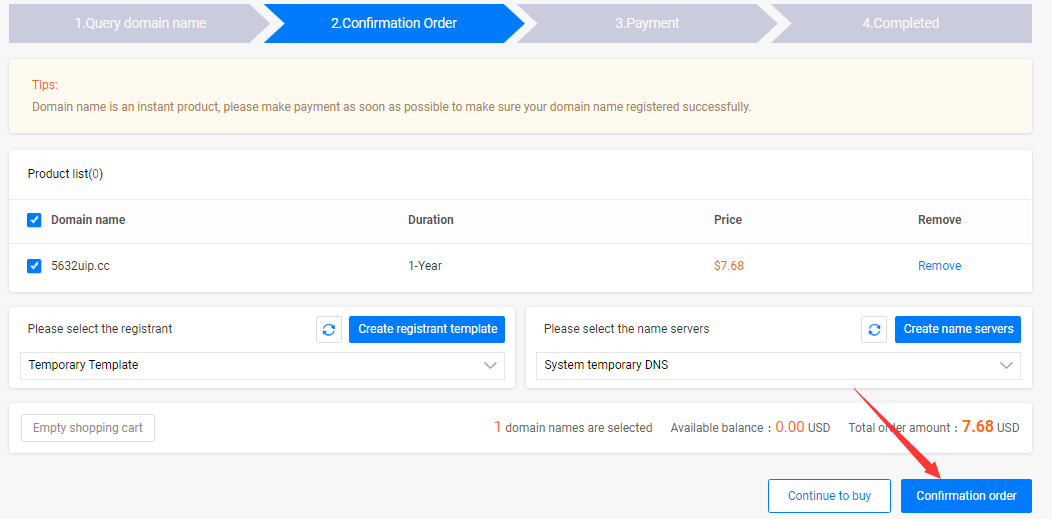 V. If all information is correct, click on " Confirmation order" to your final payment. There are two methods for you: ALIPAY or Account Balance.