Domain PUSH means the domain name transfer between two accounts in GatherNames.
It's available to push the domain with price, and there is no any handling fee charged.
The whole process is as follows:
1. Enter the Control Center - Domain Management - Domain Push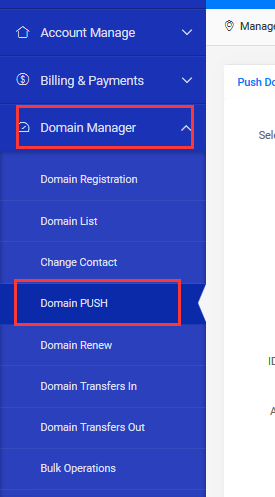 2. Select or copy the domain name and fill in UID of the recipient. We recommend you to push with price for transaction security.
3. After the PUSH sent, you can check the status in "Request Sent". The other party must receive it within 72 hours, otherwise it will be automatically canceled.
4. To receive the push, please click on "Accept" in the "request received."
5. The transaction is done after the push received successfully.
Tips:
Push domain is given the domain to the other party. The other party is not allowed to forward any illegal websites.
Please do not make any transactions with illegal users. Before selling the domain name, you have to know the purpose of the domain name by the other party. If the other party makes any illegal website, you may be jointly and severally liable for the consequences.
Thank you for your cooperation!