I. Go to your Control Center - Domain Management --Domain Template--Add Template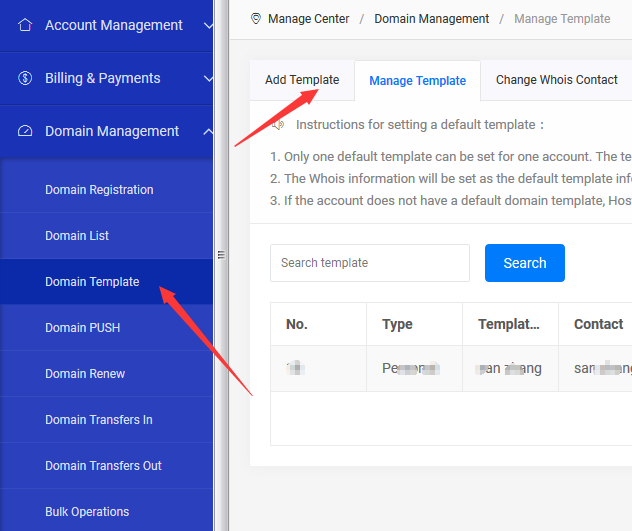 (1) Template name: You may enter any letter, number, text or combination etc.
(2) Company Name: Enter your company name. It's not required if you are personal.
(3) E-mail: Enter a real and valid email address, it need to be verified. Once added, the email can not be changed.
(4) Detailed address: Enter a real and valid address.
(5) Phone: Enter a real and valid number. The format is country code--phone/mobile number--ext. number.
II. Once added, you can see it in " Manage Template".

III. Email verification.
Click on "view", you may see your template details.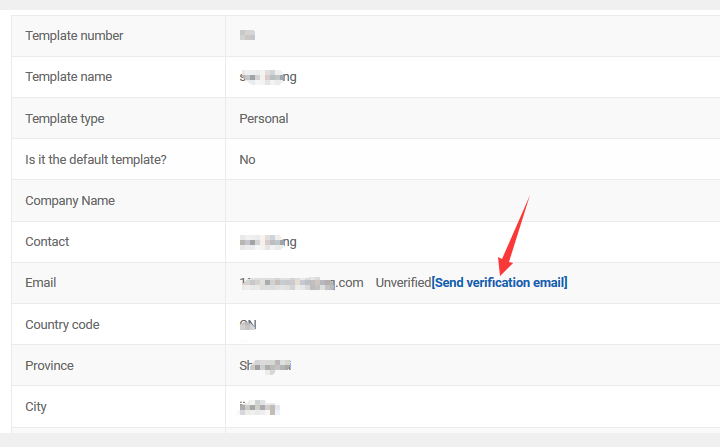 Click on "Send Verification Email".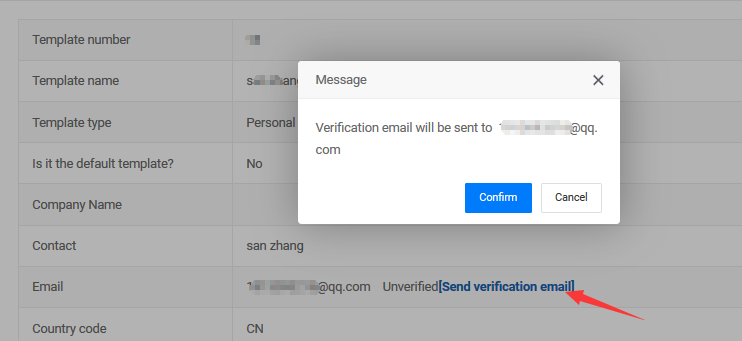 Click on " Confirm", and then go to your email to verify it.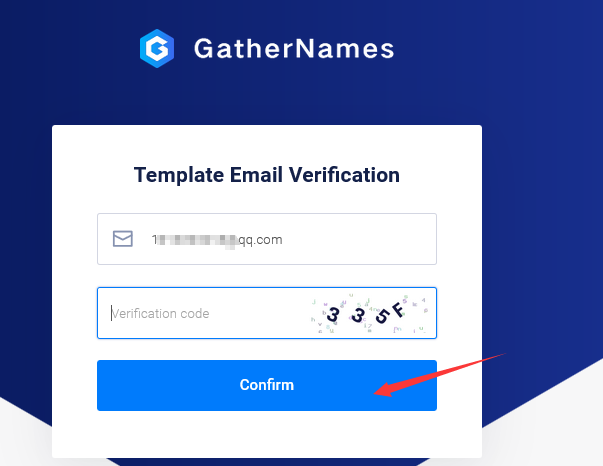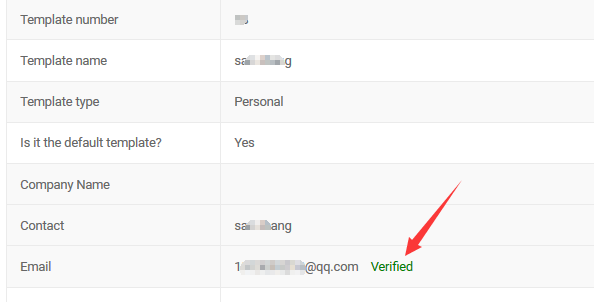 Congratulations, your template has been added successfully.