If you need to change your domain contact, please make sure your template has been added and email verified.How to add a template?
I. Go to your Control Center - Domain Management --Domain Template--Change Whois Contact

II. Select your domain in catagory or enter your domain, and choose template, then click on "Submit".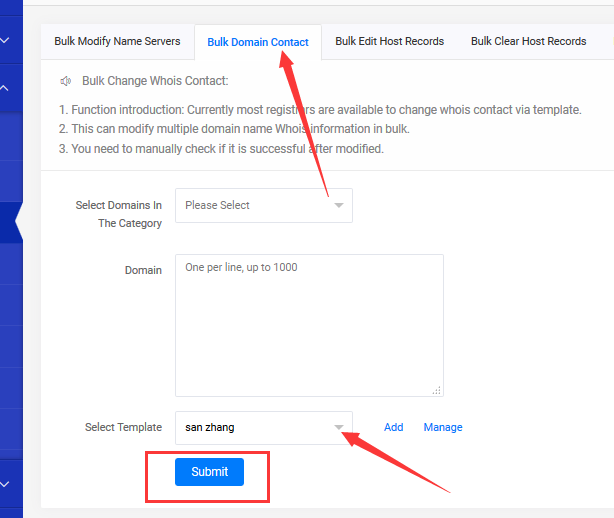 Until now, your request has been submitted to our system. Please just be patient and check later.